How to Expand Use of High-Quality Instructional Materials
Explore key resources for school board members and district leaders on how adopting and appropriately implementing high-quality learning materials can drive student progress and set educators up for success.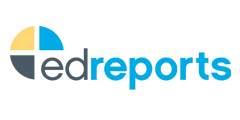 States Leading the Way
Examples from Louisiana, Massachusetts, Nebraska, and Virginia implementing elements of HQIM in a variety of subjects.
Accelerate, Don't Remediate
TNTP on the impact of Zearn's high-quality math curriculum on accelerating, rather than remediating, student learning.
Successful Implementation of High-Quality Instructional Materials
Center for American Progress case studies on HQIM in Tulsa, OK; Fort Dodge, IA; and Orange County and Pasco County, FL.
Resources for School Board Members and District Leaders